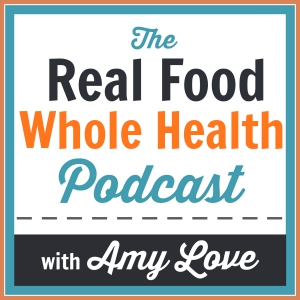 Welcome to the Episodes Page! Below you will find all podcast episodes, listed in order of newest release. Scroll down to find beginning and older episodes.
When you click on the episode name link, it will take you to the full blog post and show notes for that episode, which contains links to all the products, books, articles, websites and other resources we discussed on the podcast. You will also be able to listen to the show right from the post with the built in player. To listen in iTunes click here. For Stitcher click here.
UPDATE! We are currently on Summer Break until September 6, 2016, so you have time to catch up and enjoy our past episodes until the new season starts! We'll see you in September with loads of great new content- Enjoy your summer!
| | |
| --- | --- |
| Episode 82: | Travel Tuesday, Exploring Cape Cod, Massachusetts, The National Seashore, Food, Wine and Small Town Charm, Chatham Bars Inn and Provincetown, MA |
| Episode 81: | Building Your Health Support Team, Chiropractic, Real Food and Inflammation, Small Changes Lead to Big Shifts, The Root of Chronic and Degenerative Disease with Guest, Dr. Stephanie Maj |
| Episode 80: | Travel Tuesdays, Exploring Northampton, Massachusetts, A Foodie Visit to The Berkshires, A Day in Hartford, Connecticut |
| Episode 79: | Approaching Beauty Holistically- The Unique Power of True Beauty, Masculine and Feminine Energy, Feng Shui Styling with Guest, Dominique Valcourt-Gast |
| Episode 78: | Travel Tuesdays, Visiting Family and Sightseeing in Philadelphia, Pennsylvania, Exploring Nearby Towns in Bucks County, Finding Art and Sculpture in Trenton, New Jersey |
| Episode 77: | Saying YES to Life, Breaking Out of a Rut, The Health Benefits of Shaking It All Up with Guest, Laura Yamin |
| Episode 76: | Travel Tuesdays, Attending the Cherry Blossom Festival and Sightseeing in Washington DC and Enjoying Steamed Crabs on the Deck in Annapolis Maryland |
| Episode 75: | Emotional Distress and Disease, Healing the Emotions, How Stress Impacts Our Health, Opening Our Heart for Healing with Guest, Megan Buer |
| Episode 74: | Travel Tuesdays, Exploring the Beaches in the Outer Banks, North Carolina |
| Episode 73: | Loving Ourselves First, Forming the Foundation and Mindset for a Healthy Relationship, A Holistic View of Dating and Relationships with Guest, Veronica Grant |
| Episode 72: | Travel Tuesdays, Charlotte, North Carolina and Asheville, North Carolina- Exploring the Biltmore, Discovering Real Food and Farm Goodies, Taking a Spa Break |
| Episode 71: | Healing From Burnout, Depression and Eating Disorders to Become a Thriving, Vibrant Entrepreneur with Guest, Ebonie Allard |
| Episode 70: | Travel Tuesdays, Exploring Charleston, South Carolina- The Bustling Food Scene, Starfish and the Isle of Palms, Discovering Historic Beauty |
| Episode 69: | Healing Families with Real Food, Self Care For Moms and Dads, Healing as a Family, Epigenetics, Fussy or Picky Eaters, Eating As Learning with Guest, Bronwyn Hudson |
| Episode 68: | Travel Tuesdays, Historic Savannah, Georgia, The Beaches of Tybee Island, A Day Trip to Hilton Head Island, South Carolina |
| Episode 67: | Finding Balance and Flexibility in Real Food-Adjusting Over Time, Giving Up Perfection, Unplugging to Eat Mindfully, The Energetics of Quality Food with Guests, Jessi Haggerty, Allison Nichols |
| Episode 66: | Travel Tuesdays, White Sugar Sand Beaches of Miramar Beach and Destin, Florida, The Coastal Charm of 30A, Real Food and Friends |
| Episode 65: | Beyond Food- Behind Cravings, Resetting Our Tastebuds With Real Food, When Cravings Aren't About Food, How Marketing Drives Cravings, Self-Worth and Healing with Guest, Diane Randall |
| Episode 64: | Travel Tuesdays, Going Very Low Key in Cedar Key Florida, Sunset Heaven, Dolphins, Local Art, The Tiki Bar and Checking Out Manatees In Crystal River |
| Episode 63: | A Holistic Approach to Our Cycles, Preparing Our Daughters For Normal Periods, Addressing Period Problems with Oriental Medicine, Thoughts on the V Steam Trend with Guest, Dr. De'Nicea Hilton |
| Episode 62: | Travel Tuesdays- Visiting Naples, Florida |
| Episode 61: | The Grace of Balance, Overcoming Perfectionism, The Cult of Busy, The Gold Star Society, Pinterest Perfection, Transforming Life After Near-Death, Hustle vs Flow, with Guest, Kendall Kendrick |
| Episode 60: | Travel Tuesdays, The Florida Keys, Islamorada and Marathon, Exploring Key West, Snorkeling the Dry Tortugas, The Real Food Scene and Local Seafood |
| Episode 59: | Morphing at Menopause- Transforming From Chronic Illness to Glittery Superstar, Using Menopause to Reinvent Yourself, Living Fully in the Present Moment, with Guest, Pauline McCarthy |
| Episode 58: | Travel Tuesdays, Palm Beach, West Palm Beach, Florida, A Yacht Cruise and French Food in Delray Beach, Walking the Juno Pier, Visiting an Ancient Kapok Tree and The Stained Glass and Cloisters of Bethesda-by-the-Sea |
| Episode 57: | The Importance of Self Care for Moms, Postpartum Support, Recognizing and Preventing Postpartum Depression, Building a Support Team for Parenting, Making Small Healthy Changes That Stick with Guest, Heather Ash |
| Episode 56: | Travel Tuesdays, New Orleans, Louisiana- Sightseeing, History, Music, Fabulous Food, Airboating and Alligators on the Bayou |
| Episode 55: | How Our Beliefs Affect Our Health, What To Do in Triggering Situations, Clearing Clutter to Allow Space to Heal, How the Unresolved Energy of Family Stuff Affects Our Health Now, with Guest, Lindsay Christianson |
| Episode 54: | Travel Tuesdays, A Day in Sedona Arizona, Visiting Albuquerque and Santa Fe, New Mexico and A Return to Dallas, Texas |
| Episode 53: | Overcoming Anxiety and IBS to Become a Health Coach, Tips and Tricks for Feeding Your Family Real Food, Getting Kids On Board with Healthy Changes with Guest, Michelle Pfenninghaus |
| Episode 52: | Travel Tuesdays, Palm Springs and Palm Desert, California, Oasis in the Desert, Visiting the Farmers Market and Fab Real Foodie Finds |
| Episode 51: | Mama Natural's Move From Chicago to the Florida Coast, Dishing on Natural Childbirth, Doula Support and Breastfeeding, How We Use Our Essential Oils Daily, Essential Oils and Emotions with Guest, Genevieve Pazdan |
| Episode 50: | Travel Tuesdays, Back To Los Angeles, California for ShiftCon, Plus Trips to Santa Barbara and Pasadena for Wine, Farmers Markets and Real Foodie Finds |
| Episode 49: | Traveling to France, Peru and Mexico to Explore Real Food History, Culture and Beliefs, Plus Feeding Yourself Well and Appreciating Abundance with Guest, Amanda Love |
| Episode 48: | Travel Tuesdays, Exploring Las Vegas, Nevada, What to Eat, See and Do, Plus Eating GMO Free at a Strip Club? |
| Episode 47: | Finding and Creating Joy, Dishing on #realfoodroadtrip, The Joy of Real Food, Following Life Changes and Following Your Dreams with Guests, Kristl and Rachel |
| Episode 46: | Travel Tuesdays, Kanab Utah, Bryce Canyon National Park, Zion National Park, North Rim of the Grand Canyon, Antelope Canyon, Lake Powell and Grand Staircase Escalante |
| Episode 45: | Green Your Cleaning and Beauty Routine, Avoid Hidden Toxins, Simple Healthy Swaps for Household and Beauty Products with Guest, Nadia Washlick |
| Episode 44: | Travel Tuesdays, Moab, Utah, Canyonlands National Park, Arches National Park and Eating Well in the Desert |
| Episode 43: | A Family Journey- To Real Food Through WWOOFing on Organic Farms, Traveling with Four Kids Cross-Country in an Airstream, Gut Healing with the GAPS Diet, Becoming a Nutritional Therapist and The Importance of Support During Healing with Guest, Melanie Christner |
| Episode 42: | Travel Tuesdays, Colorado Springs, Pikes Peak, Anasazi Cliff Dwellings, Garden of the Gods, Glenwood Canyon and Grand Junction, Colorado |
| Episode 41: | A Real Food Chef Shares Farmers Market Shopping Tips, Embracing the Now, While Preparing for Change, Location Independence and a Freedom Plan with Guest, Erin Davy |
| Episode 40: | Travel Tuesdays, Denver, Colorado, RVing at 9000 feet, Boulder, Colorado, Estes Park and Rocky Mountain National Park |
| Episode 39: | Moving to New Zealand, A Journey to Real Food and Health, Essential Oils and Clean Living, The #changeonething Challenge with Guest, Robin Konie |
| Episode 38: | Travel Tuesdays, Our Big Yellowstone National Park Adventure, Exploring the Grand Tetons and Jackson Hole, Wyoming |
| Episode 37: | Home Cured Olives and Talking Cultured Foods, An RN's Take on the Dramatic US Health Shift, Her Real Food Journey, Changing Your Health and Staying on Budget |
| Episode 36: | Travel Tuesdays, Missoula, Montana and Bozeman, Montana- Real Foodie Finds, Thunderstorms and Wildfires, Oh My! |
| Episode 35: | A Career in Nutrition and Natural Health, A Personal Health Journey with Thyroid and Autoimmune Issues, Being Your Own Health Advocate, Cutting Out Information Overload, Valuing Progress Over Perfection with Guest, Jessica Bischof |
| Episode 34: | Travel Tuesdays, From Montana to Alberta, Canada- Calgary, Banff National Park and Lake Louise, Icefields Parkway |
| Episode 33: | Simply Living Naturally- The Joy of Simplifying and Going Natural, DIY Natural Gift Giving, Saving Money with DIY, Living in a Small Space, A School Bus Adventure, Essential Oils and Emotions with Guest, Nina Nelson |
| Episode 32: | Travel Tuesdays, From Olympia WA to Montana, Exploring Kalispell and Whitefish Montana, Visiting Glacier National Park |
| Episode 31: | All About Kombucha- That Why's, What's and How's of Kombucha and How To Make Your Own, Caring For Your Gut Health and Bacteria Buddies with Guest, Hannah Crum |
| Episode 30: | Travel Tuesdays- Olympia and Tacoma Washington, Exploring The Olympic Peninsula and Olympia National Park, Sequim Lavender Festival and Mt Rainier National Park |
| Episode 29: | Making Herbal Coffee and Healthifying the Cozy Coffee Ritual, Loving Your Liver and Supporting Your Adrenals, The Journey Through Thyroid Disease and Jamming on Real Food with Guest, Jessica Espinoza |
| Episode 28: | Travel Tuesdays- Bellingham Washington, Stunning Drive to Mt. Baker, Whale Watching in Anacortes, Coastal Towns, Whidbey Island and Vancouver BC |
| Episode 27: | Get Free From Cluttered Chaos, Nourishing Minimalism, How Clutter Affects Your Health and Wellbeing and the Journey from Chaos to Calm with Six Kids with Guest, Rachel Jones |
| Episode 26: | Travel Tuesdays, Cruising to Alaska on the Celebrity Solstice- Ketchikan, Juneau and Skagway, Tracy Arm Fjord and Victoria B.C. |
| Episode 25: | Kitchen Ninja Tips and Tricks- Transitioning Kids to Real Food, Meal Planning, Batch Cooking, Save Time and Stress Less to Get Healthy Real Food on the Table FAST with Guest, Orleatha Smith |
| Episode 24: | Travel Tuesdays, Seattle, Washington- Pike's Place Market, Foodie Finds, Playing Tourist, Wine, Whiskey and Pride |
| Episode 23: | Natural Remedies at Home, Transitioning from Vegan to Real Food Omnivore, Stocking Your Natural Medicine Cabinet and Recovering From Toxic Mold with Guest, Emily Sunwell-Vidaurri |
| Episode 22: | Travel Tuesdays, Portland Oregon- The Food Scene, Waterfalls, Hood River and Oregon Coast from Astoria to Cannon Beach |
| Episode 21: | The Real Food Movement, Connecting Local Community, From Health Food Store to Farm To Table Restaurant, Reconnecting with Nature and the #ChangeOneThing Challenge with Guest, Kath Gallant |
| Episode 20: | Travel Tuesdays, Ashland and Grants Pass Oregon, Crater Lake National Park, Driving the Southern Oregon Coast |
| Episode 19: | The Journey To Holistic Vitality, Becoming a Chiropractor, Healing the Family with Real Food, The GAPS Diet and Gut Health with Guest, Dr Karen S. Lee |
| Episode 18: | Travel Tuesday, Exploring California Wine Country, Sonoma, Hot Air Ballooning Over Napa, Point Reyes and the Sonoma Coast |
| Episode 17: | Advocating for a Child in the Foster Care System, Healing Power of Real Food, Creating Family Through Adoption with Guest, Sally King |
| Episode 16: | Travel Tuesdays, A Month in San Francisco, California; Muir Woods, Berkeley, Sausalito, Half Moon Bay and More |
| Episode 15: | Real Food on the Road, Overcoming Hashimoto's, Going Outside the Box with Guest, Kali Spiers |
| Episode 14: | Travel Tuesdays, Food and Wine in Paso Robles, California, the SLO Farmers Market and Driving the PCH |
| Episode 13: | The Expat Life and Living Well, Real Food and Living in Spain, Following Your Dream, Overcoming Difficult Times with Guest, Ariana Mullins |
| Episode 12: | Travel Tuesdays, Los Angeles California, Playing Tourist, #realfoodiefeast, and SO. MUCH. TRAFFIC |
| Episode 11: | Eating Well During Stressful Times, Why 100% Can Make The Difference, Real Food and Kids with Guest, Erin Smith |
| Episode 10: | Travel Tuesdays, San Diego California, Sea Lions and Beaches, Fish Tacos and Gelato, Driving the PCH |
| Episode 09: | Living Naturally in Slovakia, Moving from Canada to Slovakia, Old World Customs, Real Food in the Old World with Guest, Naomi Huzovicova |
| Episode 08: | Travel Tuesdays, FINALLY on the Road, Sedona Arizona and Phoenix Arizona |
| Episode 07: | Food, Farm and Healing, Bone Broths, Health Advocate, Raising Animals Naturally with Guest, Elaine Boland |
| Episode 06: | Travel Tuesdays, Delays!, Austin Texas, A Hidden Winery and More Winter Weather |
| Episode 05: | Feasting While Healing, Going Grain Free with Kids, Autoimmune Help with Guest, Megan Stevens |
| Episode 04: | Travel Tuesdays, From Maine to Texas to California, RV Pickup and Stranded in the Desert |
| Episode 03: | All About Bone Broth, Soups, Traveling in Asia, with Guest, Craig Fear |
| Episode 02: | Travel Tuesdays, Selling the Farm, Buying a Motorhome and Hitting the Road |
| Episode 01: | Introducing the Real Food Whole Health Podcast: The Who, What, When, Where and Why |
Save