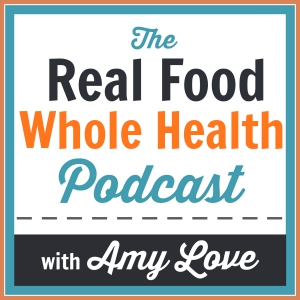 What is the podcast about?
We are all about real food and holistic health in the real world. This is for you, no matter where you are on the journey to health- from newbie to hardcore organic homesteader. We delve into food, health, travel and living your best life, all while keeping it real, practical and authentic.
We publish a new episode every Tuesday, alternating between "Topic" and "Travel" themes.
Topic Tuesdays:
We'll chat about real food- ranging from simple clean eating, paleo/primal, traditional/ancestral diets to gut healing protocols like autoimmune paleo and the GAPS diet, as well as natural, holistic health tips, mindset and non-toxic living how-to.
Travel Tuesdays:
Join us virtually on the #RealFoodRoadTrip, our multi-year, epic cross country adventure  while we live and work in a motorhome. We'll chat about healthy travel hacks, happening foodie finds, sightseeing destinations in top cities and suggestions for natural attractions to explore.
It's like having coffee with real foodie friends:
The podcast format is very casual and conversational.  Feel like you are sitting down to visit with friends over a cup of coffee, tea or homemade bone broth, or let's be real- sometimes a big glass of wine. To listen in iTunes click here. For Stitcher click here.
Have a question you want answered?
Awesome! Submit your question here and we will try to address it on an upcoming show- thanks!

Looking for something (a website, book or product) mentioned on the show?
Every episode has it's own post right here on the blog full of detailed show notes that connect you with the articles, websites, products, books and guests on our show. Find the episode you are looking for – click here. From the episode post, you'll also be able to listen to a replay of the show and easily share it with friends and on social media, too.
Are you a real food pro, blogger, nutritional therapist or an industry leader?
Welcome! Want to be a guest on the podcast? Please fill out an application and we will be in touch.
Save
Save