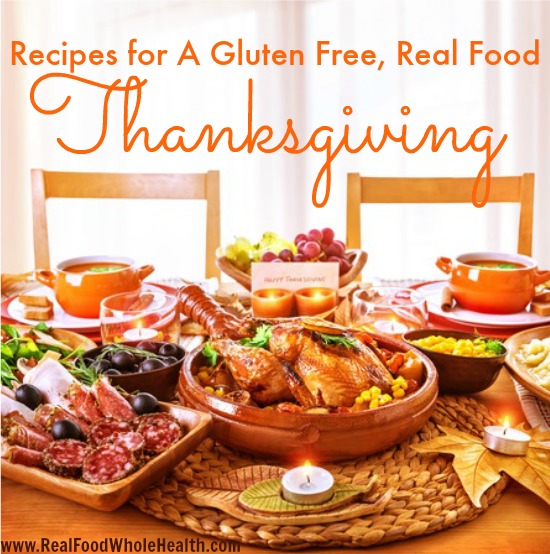 It's almost Thanksgiving and we're getting ready to make some of our very favorite dishes.  Our family has made the switch to a real food, gluten free Thanksgiving menu, which consists of homemade makeovers of dishes we used to make with processed food ingredients.
I'd love to share these recipes with you!
Here are a few items that will grace our table this Thanksgiving.
Simply click on the recipe titles and it will take you right to the recipe.
A few alternatives could include:
Happy Thanksgiving!
May your table always be full of delicious and nourishing food and your heart always be filled with gratitude!