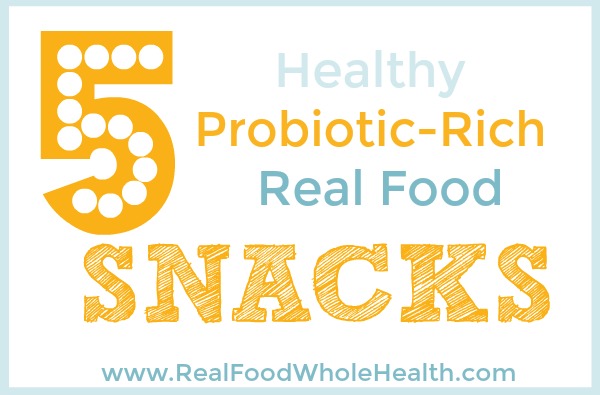 There are plenty of real food snack options out there, but if you supercharge your snack time by eating foods that provide a probiotic boost, you'll be ahead of the game.
Probiotics are healthy bacteria that do a world of good for our bodies, primarily in the role of supporting a healthy gut. They can be found in several healthy and delicious foods- some of which you may have in your fridge right now.
I'm sharing some of my favorites, including a delicious new (and surprising!) find…
But before I get to that (and a special offer for you), let's talk about a few other probiotic rich snacks.
Yogurt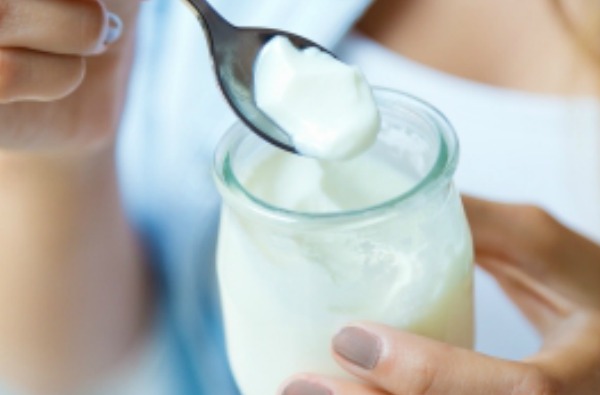 This is one food people often associate with probiotics.
Opt for organic, grassfed, full fat yogurt without any additives or artificial ingredients.
Eat it plain, use in smoothies, make yogurt based ranch dip, or craft homemade yogurt cups topped with fresh fruit drizzled with raw honey or pure maple syrup and a sprinkle of chia seeds.
Yogurt can also be made with non-dairy milks like almond and coconut milk. These yogurts are available at most health food stores or can be made at home with a starter.
Raw Cheese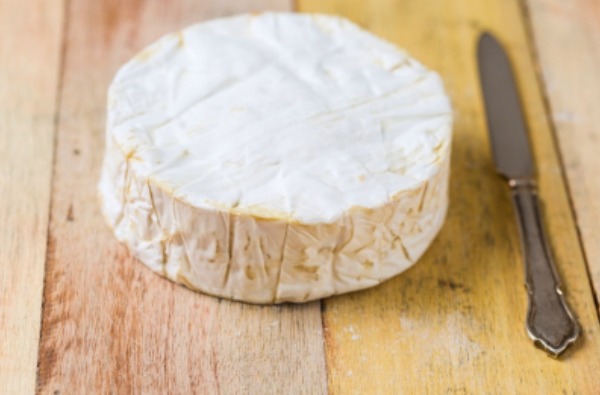 While all cheese is cultured, not all cheese contains viable probiotic bacteria.
Opt for raw cheeses for the best probiotic boost. Cheddar, gouda and monterey jack are a few options.
Gouda is one of our favorites because it offers a good source of Vitamin K2, an animal-based nutrient necessary for regulating calcium use in the body.
Brined Olives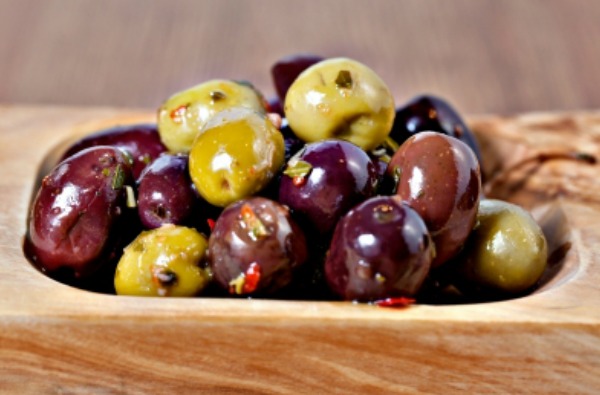 Olives are a delicious and healthy snack, a great source of healthy fat and when olives are cured in brine, they contain beneficial probiotic bacteria as well.
You can opt for green, black or a mix of colors. What you're looking for is olives that were preserved in a water and salt brine, not vinegar or oil.
Pickles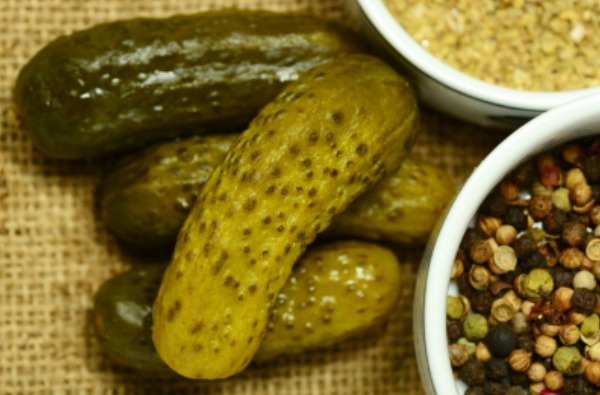 Real, probiotic rich pickles- those that you'll find in the refrigerated section of your health store like these (or homemade, of course)- win hands-down over those jarred oddly colored pickles, sadly floating in a chemical vinegar soup.
Seriously, skip those.
But the real deal (real dill? ha!) is sooo good and your digestion will thank you for the healthy bacteria!
Now, it's time for my surprising find…
PaleoValley Beef Sticks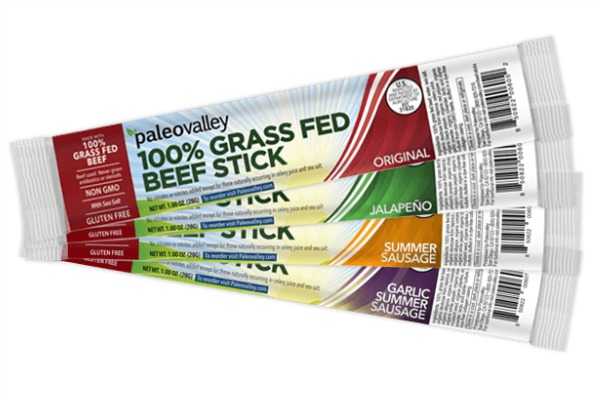 Wait. What?
Beef sticks as a probiotic rich snack?
Yep.
Thanks to some dedicated real foodies bent on creating healthy, portable, protein and healthy fat rich snacks, who were committed enough to use traditional old world curing methods, these grassfed beef sticks actually contain around 1 billion CFUs per stick.
This is one of my favorite new snacks, because they are a great way to not only boost your probiotic intake, but offer an easy source of on-the-go protein and fat that doesn't require refrigeration. I can just throw a few in my bag and go.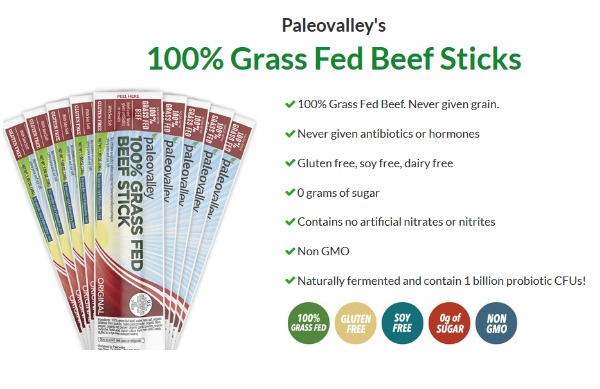 I also love that PaleoValley is committed to sourcing the very best ingredients for their beef sticks, as you can see in the image above.
We recently took the PaleoValley beef sticks on our vacation to Hawaii because we were traveling with another couple new to real food, and having something convenient and delicious to take on our adventures through the mountains or to the beach was super important.
Everyone absolutely loved the PaleoValley beef sticks! Matt especially enjoyed the garlic summer sausage, while I preferred the original and our friends loved the jalapeno.
Now YOU can try PaleoValley Grassfed Beef Sticks for yourself!
I'm sure you will love these beef sticks as much as we have, but PaleoValley makes it easy to give them a try by offering a full money-back guarantee.
---
Thanks to PaleoValley for sponsoring this giveaway and introducing me to their amazing beef sticks just in time for our vacation – having these on hand was a total lifesaver!
Save