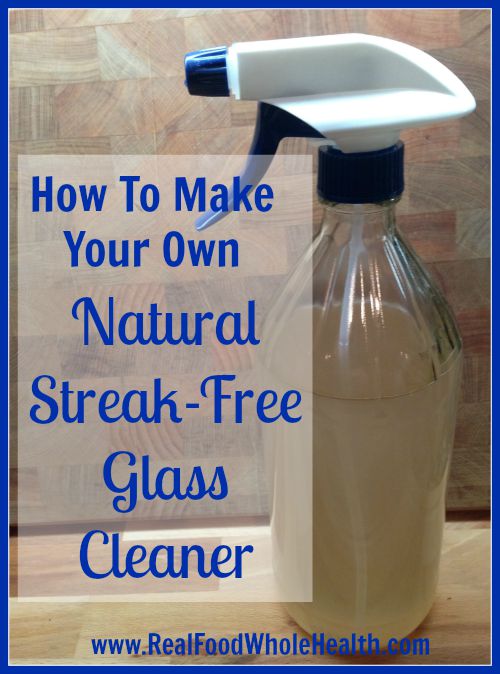 While not completely non-toxic (it wouldn't be so great if your toddler drank this, of course, due to the rubbing alcohol) this easy recipe is much safer than commercial window cleaners that contain ammonia and other nasties.
Ideally, organic ingredients would be used where possible, even though it won't be consumed.
The essential oil is optional, but I love the cleaning power and smell of lemon!
Easy Homemade Non-Streaking Glass Cleaner
1/3 cup organic white vinegar
1/3 cup rubbing alcohol
1 TBL organic cornstarch
2 cups water
3-4 drops lemon essential oil
Combine all in a glass spray bottle (learn how to repurpose an apple cider vinegar bottle here),  label and store out of reach of little hands.