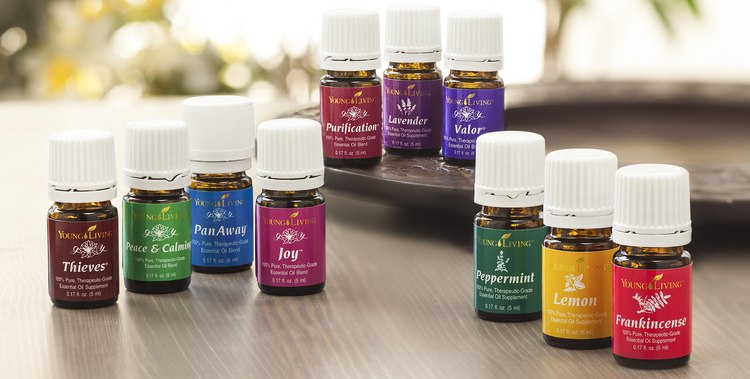 If you've ever peeled a lemon or orange and been refreshed and uplifted from the scent, or felt relaxed after smelling luscious lavender, then you've used essential oils!
I've been working with essential oils since 1995 for both personal and professional use. First as a massage therapist and and now in my role as a nutritional therapist, I've had experience with a lot of different essential oil companies.  I have seen and experienced some pretty amazing results with essential oils- from basic first aid (cuts, scrapes, bruises and mild burns) to emotional healing/release and the clearing of chronic skin problems and rashes, sinus issues, colds, aches and pains and so much more.
While there are many choices for brands of essential oils, there aren't many that truly offer high quality, therapeutic grade oils. And while the lower grade stuff may be fine for some applications, there is nothing like the effectiveness, safety and power of truly great oils. I have chosen to use Young Living Essential Oils because I feel like they:
Have a very long history of beneficial use
Are of impeccable quality (100% pure, organic and therapeutic grade)
Have control over the oil from seed to bottle- they own their farms and have a tight supply chain
Offer the widest range of single essential oils and essential oil blends
Are affordable and reasonably priced (you can order wholesale and save 24%)
Provide the best education, resources, manuals and protocols of all the companies I've seen
So how do you get started?
You can get Young Living Essential Oils in two ways.
as a Wholesale Member (sounds complicated, but it isn't!)
or as a Retail Customer via the Young Living website (don't recommend because you don't get discount!)
I highly recommend joining as a Wholesale Member, even if you're a beginner. That's because Wholesale Members get access to the Premium Starter Kit and they get an amazing 24% discount off every product that is offered! That's it. No tricks or gimmicks. To keep your 24% discount past 1 year, you'll need to purchase $50 worth of product. If you don't, your account just goes inactive.
And, nope, you don't have to "sell" oils to take advantage of wholesale membership…
For Wholesale Members there is zero requirement to sell or meet monthly quotas or anything like that.
But if you'd like to earn some extra income…
Wholesale Members do have the option of sharing oils with their friends and family in order to earn commissions and participate in promotions for free oils. If this is something you're interested in, I can help you get started and give you some tips and extra goodies along the way.
What do I need to do to get started?
To begin as a Wholesale Member, you start by purchasing an enrollment kit. There are three options to choose from. However, I really recommend the Premium Starter Kit with the diffuser (pictured below).
It is by far the best value and will help you actually start using essential oils. It's the only kit that gives you the most often used Essential Oils (plus a bonus oil- StressAway, samples, info and more). These 11 oils will give you endless options in starting to use essential oils with your family right away!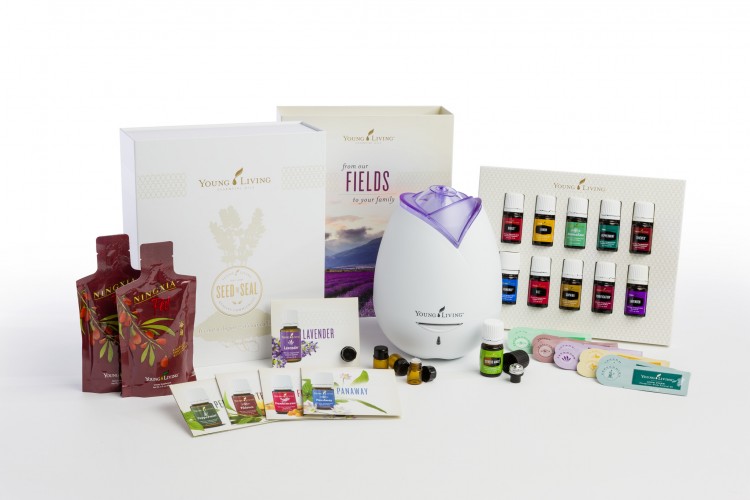 This kit retails for over $300, but as a Wholesale Member, you will get almost a 50% discount on it!

The Premium Starter Kit includes:
5 mL bottles of the following essential oils:

Lavender
Peppermint
Lemon
Frankincense
PanAway
Thieves
Purification
Copaiba
R.C.™
DiGize™

A home diffuser (This is a $96 value. I use mine daily!)
5 mL bottle of Stress Away (I LOVE this oil!)
Aroma Glide roller fitment (to turn any oil into a roll on-so cool!)
10 sample packets for travel or sharing with family and friends
2) 2oz. NingXia Red samples (a tasty antioxidant supplement)
10 Love It? Share It! Sample Business Cards
10 Love It? Share It! Sample Oil Bottles
Product Guide and Product Price List
Essential Oil Magazine
Essential Edge Member Resources
How To Sign Up As A Young Living Wholesale Member- Step by Step
1. Click over to the sign-up page.
2. Select "Sign Up As: Young Living Wholesale Member"
3. The "Enroller ID" and "Sponsor ID" boxes should already be filled in for you. If they aren't, my ID is 1773578, and you can fill both the boxes with this number.
4. Fill out your name, billing address, shipping address, and contact info. (The reason you are asked to list your social security number is for tax purposes. If you make over $600/year selling Young Living products, you will receive a 1099 form in the mail, as is required by law. Young Living will never share this info with anyone.)
5. Agree to Terms & Conditions.
6. Enter email and then create your password and pin which you will use to log in to your account and order your oils.
7. Select your enrollment order (starter kit). This is where you can specify which starter kit you would like -you already know I think the Premium Kit is the way to go- it's the first option on the left. You must sign up with one of these kits to become a Wholesale Member. To maintain your 24% discount going forward, you only need to spend $50 each subsequent year with Young Living on any product in their store. That's it! You can also purchase other items at this time if you wish.
8. Set up your *optional* Essential Rewards Program. Now don't be confused by this next step. Buying one of the ER kits is not a requirement to sign up as a Wholesale Member! This is a rewards program you can opt into to start earning money back to help pay for your oils. At this point, you can skip this step by selecting "No, thank you. I plan on enrolling in the Essential Rewards Program later". If one of the ER kits looks valuable to you then by all means get one in addition to your starter kit, then select your shipping option.
*If you skip the ER kit, then you don't have to change the shipping setup option (in the gray box). Leave as "ship together and maximize discounts"
9. Enter payment information and click next.
10. CONFIRM YOUR ORDER. I have had many folks miss this step and end up not fully checking out.
That's it! Congratulations! Welcome to the amazing world of essential oils!
If you have any questions, please contact me and be sure to join me, along with other essential oil enthusiasts, in my private Facebook group, Real Food Whole Health's Essential Oil Club. After navigating to our group page on Facebook, click the "Join Group" button in the upper right and I will add you. See you there!