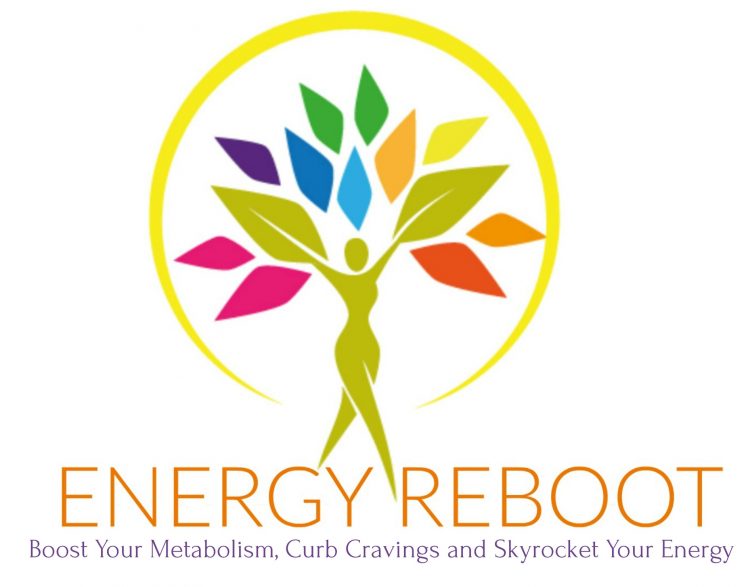 OPEN NOW! This session runs from January 7th to January 28th, 2019
Welcome!
Can you believe it's almost 2019? This past year flew by!
Maybe you, like so many others, started the year with the best of intentions to finally "get healthy" and while you made some progress, you didn't end the year as far along as you'd like.
Or maybe things were a bit more relaxed during the holidays and now it's time to start the new year off with a fresh start.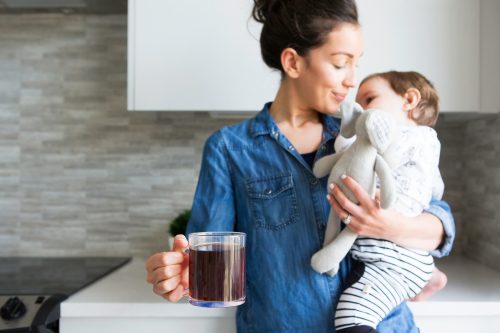 Right now:
Do you need coffee to get you going in the morning or through the afternoon slump?
Is mental or physical exhaustion preventing you from living your life with passion and vibrancy?
Do you need help breaking through unhealthy eating patterns?
Do you have nagging cravings that sabotage your ability to stay on track?
Do you think you have possible food sensitivities that wreak havoc on digestion?
Are you tired of being told to "just count calories" but don't know what else to do to eat healthfully?
We hear you!
And that's why we created the Energy Reboot.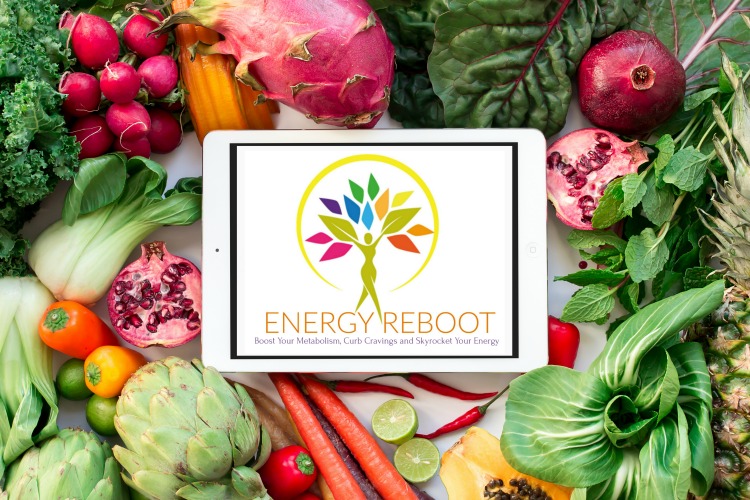 This simple and delicious 21 day cleanse helps to boost your metabolism, curb your cravings and skyrocket your energy!
The Energy Reboot:
Will increase energy, making you feel focused and clear
Will give you the tools to break through unhealthy eating patterns
Is full of delicious foods that give your body the nutrients it needs to curb cravings
Reduces inflammation by removing foods that commonly trigger bloating and sensitivities
Improves gut health, supports the microbiome and eases digestive struggles
Can be done without counting calories or measuring food portions
Includes components of self care and building emotional strength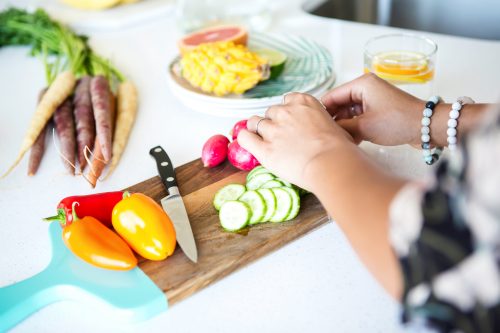 In just 21 days, you can:
Discover hidden food sensitivities that are causing negative health effects
Learn which foods fuel your body, so you can bring your A-game to everything you do!
Jumpstart your metabolism, so you can release excess weight you may be holding onto.
Reduce cravings and hunger for foods that sabotage your health.
Reduce inflammation- a major contributing factor in multiple health challenges
Reduce stress. Cleaning up your diet for 21 days will have a powerful impact on your emotional state.
As stress melts away, your metabolism will be able to function optimally.
When You Join, You'll Get: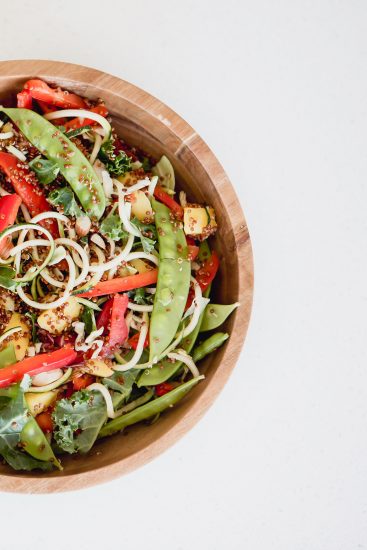 Workbook and Journal
Easily track and evaluate your progress, set goals and intentions, and work through visioning exercises to set the stage for your success.
Energy Reboot Guidebook
A complete guide that walks you through each phase of the process, gives you detailed information on what is happening in your body, and lays out the cleanse food and lifestyle recommendations and protocol.
Daily Protocol Cheat Sheet
An easy to follow guide that outlines the step-by-step process for each day of the cleanse. Print this out and post to your fridge so you can effortlessly stay on track!
Sample Meal Plans with Delicious Whole Food Recipes (plus Vegan and Paleo Options)
You won't feel deprived with the amazing menu we have put together for you, and you'll know exactly what to buy and cook.
Nourish and Flourish Lifestyle Plan 
An essential key component, this plan adds a much deeper level to the cleanse and includes specific clear instructions on mindset work and naturally detoxifying actions that you can begin taking immediately.
PLUS: Join NOW and take advantage of these BONUS gifts!
Members-Only Facebook Group
You will have our personal support and the support of your fellow cleansers each step of the way, so you never feel stuck or like you're in it alone.
Making Your Perfect Smoothie Guide
Learn the perfect formula for DIY nutrient dense and delicious green smoothies
Prep-Ahead Cheat Sheet
Tricks and tips to help you in the kitchen

30-Minute Post-Cleanse Personal 1:1 Strategy Session
We'll talk about what the right next step is for you so that you can extend the benefits of the cleanse.
Spots are limited, join now!
$197  Just $97 for a limited time!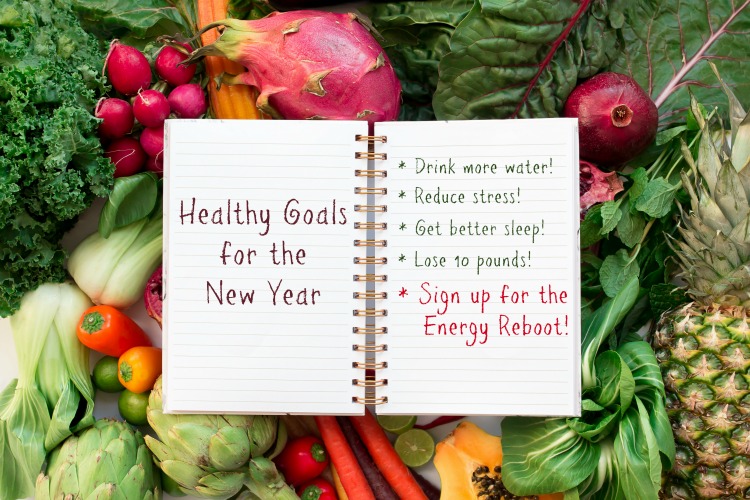 The Energy Reboot is NOT "just another detox"!
During this program, you won't need to take the week off from work, own a juicer or fancy kitchen gadgets or deny yourself the pleasure of delicious food.
NO counting calories
NO starving
NO juice-only eating
NO fasting
NO public weigh-ins
NO weighing and meticulously measuring food
NO extreme cardio 
NO expensive supplements packs to take
Remember: Cleanse is NOT a dirty word!
A cleanse is about letting go of what doesn't serve your body anymore (emotionally and physically) and reclaiming your power!
This is not about starving yourself, it is about giving your body the right kind of nutrients to help facilitate its natural detoxing and metabolic processes.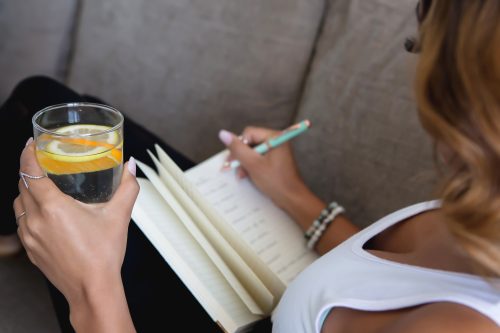 The Energy Reboot is about BUILDING HEALTH on all levels.
Unlike most other detoxes or cleanses on the market, we include
innovative mediation exercises
breathing exercises
beneficial protocols for supporting your liver health and lymph system
education about cleansing
tips and tricks to make this the most effective cleanse you've ever done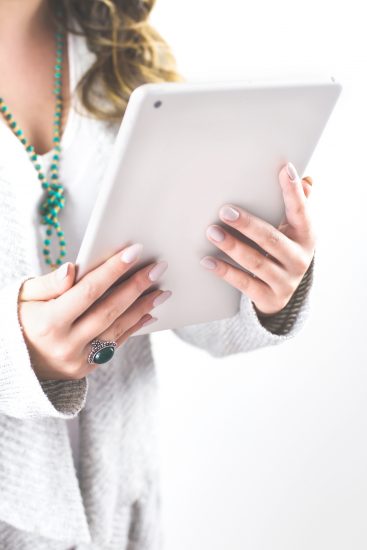 The Energy Reboot is for you if:
Want to feel energized, clear and confident.
Want to de-stress, no matter what busy environment you live in.
Want to say good-bye to cravings, unwanted weight gain, and bloating for good.
Want to transition into a healthy lifestyle you can live with, and leave those old habits behind!
This is probably not for you if:
Feel 100% satisfied with your health and wellbeing
Are not interested in learning ways to destress
Do not need to increase energy and feel clear and focused
Do not want to change any old habits or transition to a healthier lifestyle
Are pregnant or nursing, or have contraindications to doing this type of program. We recommend checking with your healthcare provider if you have any questions before beginning.
Spots are limited, join now!
$197  Just $97 for a limited time!

Life gets in the way of a healthy and nutritional lifestyle.
While we might be motivated when we begin, it's easy to fall back into old habits.
Even though we believe in simple and gentle cleanses, cleansing can be tough to do on your own.
This program is designed to give you the support you need as you go through the process.
Having gone through several cleanses ourselves, we often found we had questions along the way and wished we had a coach to go to for direction.
We want you to learn from the mistakes we have made during the cleanses we have done in the past.
We also want to share systems we have developed to simplify the process. Why should you have to reinvent the wheel?
Cleansing is a very effective way to create long-term changes, but most people don't know how to effectively use a cleanse to create lasting changes.
The Energy Reboot is the solution you need to jumpstart your new year in a healthy way!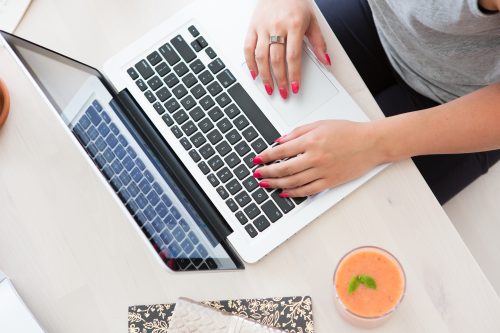 You have questions? We have answers!
How soon will I see results?
This can vary depending on many factors, depending on your own personal body chemistry and current situation, however many participants report results as early as 1-2 days, with others seeing results closer to a week or two into the cleanse.
What if I am allergic to some of the foods listed?
This cleanse takes into consideration many of the most common food allergies, but obviously can't predict them all.  The Facebook group is a great place to ask for substitution ideas, or to exchange new recipes that fit within the plan but are also free of your particular allergens.
Is it gluten/dairy free?
Yes!  Gluten and dairy are both common allergens and can also be inflammatory foods.  They are both removed for the duration of the cleanse.  You can add them back in after the cleanse, but we recommend that you do it one at a time and be sure to measure your response to see if they are triggers for you.
Why 21 days?
21 days is both short enough to make it manageable and long enough to see real results.  It is enough time to learn some new techniques, habits and skills in the kitchen AND to decide if these are things you can adopt for a longer period of time.
What if I miss a call time?
While we definitely recommend being on the calls to be able to participate in the whole process, each one will be recorded and sent to you if you have to miss a session.
Can I do this cleanse if I am vegan/vegetarian/paleo?
Absolutely!  We include sample menu plans for both vegan and paleo lifestyles.
What is the benefit to doing this cleanse at the beginning of the year?
We often recommend doing a cleanse during the warmer months, as that is a natural time for our bodies to detox.  However, after the holidays, many people need a reboot to get back on track with healthier eating and lifestyle habits.  So, we have included seasonal winter veggies and hearty recipes that help to give us that boost of energy right when the weather is telling us to curl up in front of the fire and stay there until spring.
What is your refund policy?
We want you to live a happier, more vibrant life so we are giving you all the tools and support you need to start your path to a healthier lifestyle. Because we want you to experience the amazing results possible in this program, once the program materials have been sent out, there are no refunds. We have created this policy so that we are all accountable for your success. We are here to support you every step of the way!
Spots are limited, join now!
$197  Just $97 for a limited time!


In just 21 days, you could be exactly where you are now:
Exhausted and constantly trying to keep up
Burned out and starting the new year dragging
Confused about exactly what to do
Overwhelmed with making changes
Or, you could be well on your way to your healthiest year ever with the Energy Reboot.
It's time to stop procrastinating and put your needs first!
We begin January 7th- Join us!!
Spots are limited, join now!
$197  Just $97 for a limited time!

Disclaimer:  Please remember that all information contained in our courses, podcast, posts, on our website and in any and all materials is for information purposes only and not a substitute for medical advice. This information has not evaluated by the FDA and is not intended to prevent, diagnose, treat or cure any condition. Please consult your preferred healthcare provider before beginning any diet or lifestyle modifications. Some links on our website or in our materials may be affiliate links. When you purchase through an affiliate link, the price for you does not change. We may receive a small commission from the company as a thank you for referring their products. We only recommend products and services we would use for ourselves, our families and our clients.