Are you ready for a simple step-by-step system to reclaim your health, energy and zest for life?
You desire endless energy to tackle your day, to crush cravings while enjoying healthy foods and to overcome nagging aches and pains.
You are SO ready to finally break through the blocks to achieve your health goals, while feeling motivated and inspired without having to constantly deplete your willpower
You are craving some peace and quiet, want to improve your relationships with yourself, your family and friends, and create more happiness overall to really enjoy your life fully.
If only there were a chance of that happening anytime soon… right??

Because right now:
You are drowning in stress and fed up with the overwhelm of health advice everywhere you look. You're tired of spending tons of money and energy trying the next thing that just seems to treat the symptoms and never truly addresses the root cause of your concerns and you are exhausted waiting for change to occur.
You're stuck in a cycle of illness and struggling, you have been failed by numerous practitioners that don't listen to what you really need, and no one seems to understand or support the changes you're desperately trying to make in your life.
I get it. I hear you. I've heard the same or similar from countless others ready to make a change in their life!

3 Month Nutrition Consulting Package
(New clients- start here!)
Includes: *
Initial consultation to discuss goals and go over what to expect during your nutritional therapy consultation program
A comprehensive health assessment, conducted by a team of certified nutritional therapists
Report of findings call that includes explanation of the assessment (with visual handouts, graphs, etc) and plan
Analysis of food journal with recommendations (customized to your needs)
Lifestyle, supplement, and other recommendations within the Essential Elements Method framework
Four additional follow-up consultation appointments via phone or internet during your 3 month package
Email access (up to 24) for quick Q & A between calls for the duration of your package
Real food resource guide, recommended reading/DVDs/websites, etc.
Lots of handouts and tips/tricks, recipes, etc.
Follow-up assessment to track progress at last appointment (at 3 months)
Follow-up food journal analysis to tweak program going forward (at 3 months)
Follow-up recommendations (lifestyle, movement, supplemental, etc)
Investment:
$799/month for 3 months ($2397 total)
Save $197 if paid in full upfront ($2200 total)

*Supplements, if desired/necessary, are not included
*For couples/families, please email for custom pricing (significant discounts for adding additional members to your plan)
Are you interested in working with me? Here's how to get started.
Step 1. Schedule a complimentary, no-obligation discovery call. Click HERE to provide a bit of info about yourself and book your free call.
Step 2. Watch your email for a confirmation from me (via Calendly) with your call details. You'll also get a reminder the day before the call.
Step 3. At the scheduled time of your call, I'll call you via Skype (audio only, not video) or on the phone number you provided. We'll use the opportunity to make sure we're the perfect fit before you commit to working together.
Step 4. Then we'll get started! If you decide to work with me, I'll tell you the exact next steps for getting started. If you decide not to work with me or if we aren't a perfect fit, I'm happy to share other resources to help you get what you need.
Have questions? Email me HERE.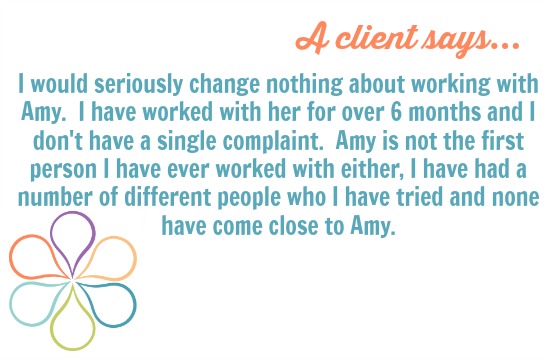 The first step to working together is a FREE Discovery Call.
This is a 15-20 minute call where we can talk about your needs and goals, discover if we're a good fit
to work together and go over any questions you have about the 3 Month Package.
Schedule your complimentary session by clicking the button below.
You will be directed to my calendar to select an available date and time and answer a few questions to set your appointment.
Ongoing Monthly Nutritional Support
(available after the 3 Month Package only)
Includes*:
1-2 monthly follow up phone consultations (total up to 90 min)
Email access (up to six) for quick Q & A during the month
Every 3 months, we'll do a follow-up health assessment, food journal analysis and provide updated recommendations to keep you on track with your goals
Investment:
$397/month

*Supplements, if desired/necessary, are not included
*Couples and families, please contact us for custom rates

Quick Question?
Need a few minutes to ask a quick question or get a tip?
$45/15 minutes ($45 deposit, remainder due after call)

Nutrition Business and Blogging Consultations
Are you a nutrition professional or real food/nutrition blogger? If you have questions about nutrition education, starting a nutrition business (how to structure the business, how to market, what kind of website you should have, etc) or need some assistance beginning or continuing a blog, we can help! Give us a call or shoot us an email to set up a session and we'll be happy to answer questions, provide resources and get you headed the right direction.
$150/hour (by the hour only)

Nutritional Therapist Mentorship Program
Are you a new or soon-to-be nutritional therapy practitioner? If you are new to practicing and would like a team of established NTPs available to consult with your questions, review your cases and provide protocol recommendations, we can help! Just shoot us an email and we'll be happy to see how we can best work together to support you. After we understand your needs, we'll be able to provide you with a custom quote for our services.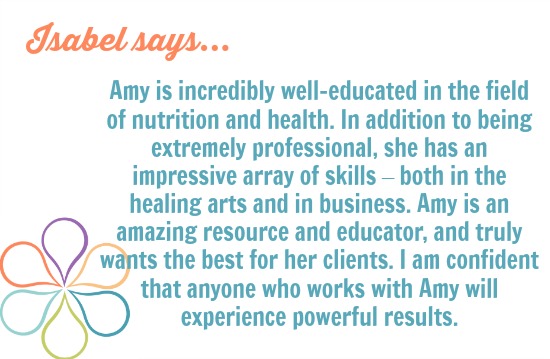 Save
Save
Save
Save
Save
Save
Save
Save