What happens when Amy and Matt sell their farm, radically downsize, buy a motorhome, and hit the road with their two pups to explore the best the country has to offer in terms of natural beauty, real food, farms and farmers markets, connecting with the Real Food Whole Health Community in person while living and working in 400 square feet?
Follow along to find out and get our best tips on what to eat/see/do along the way!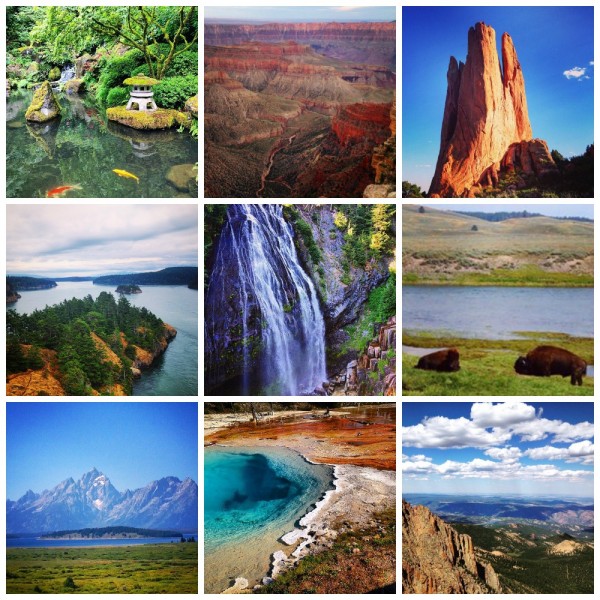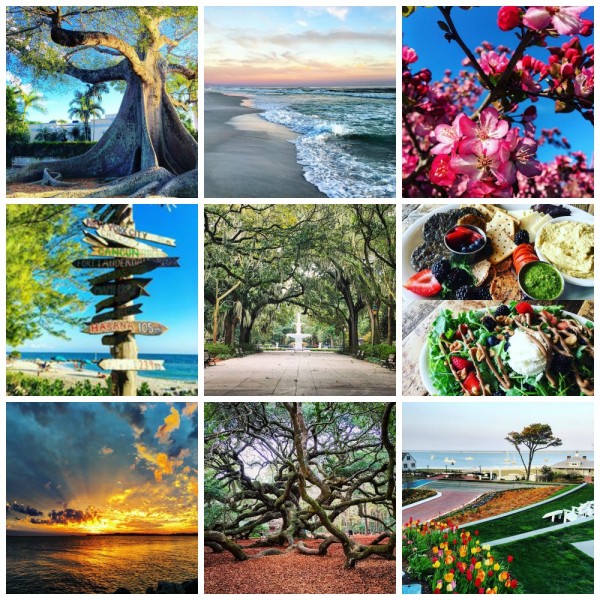 Peek inside the Real Food Whole Health tour bus!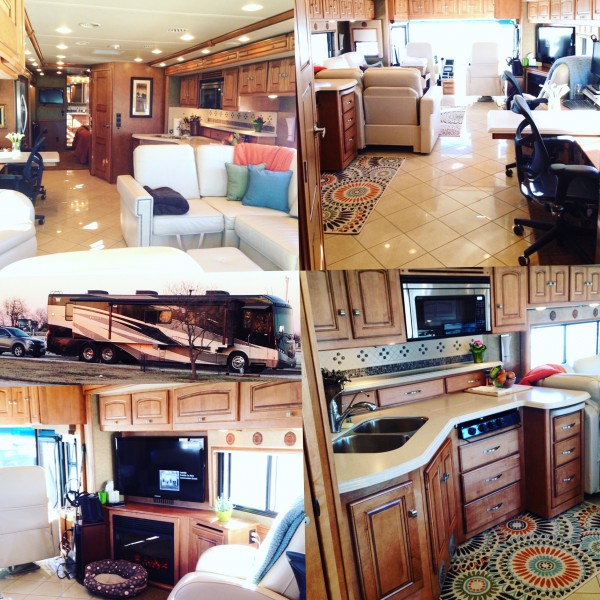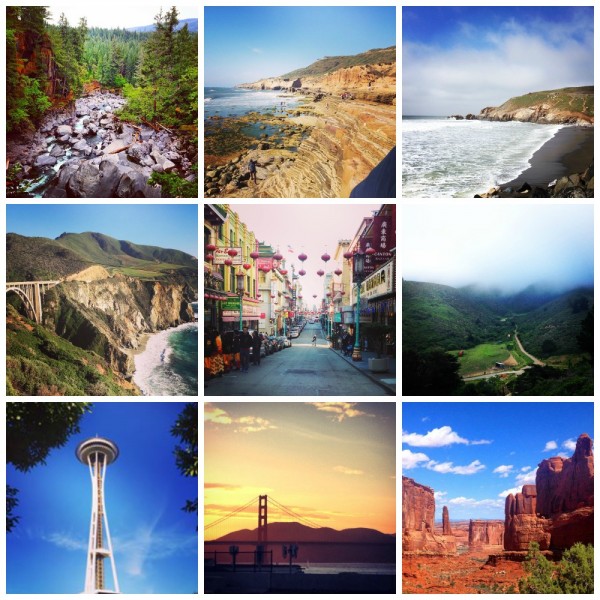 Our Travel Tuesday Podcast Episodes:
| | |
| --- | --- |
| Episode 82: | Travel Tuesday, Exploring Cape Cod, Massachusetts, The National Seashore, Food, Wine and Small Town Charm, Chatham Bars Inn and Provincetown, MA |
| Episode 80: | Travel Tuesdays, Exploring Northampton, Massachusetts, A Foodie Visit to The Berkshires, A Day in Hartford, Connecticut |
| Episode 78: | Travel Tuesdays, Visiting Family and Sightseeing in Philadelphia, Pennsylvania, Exploring Nearby Towns in Bucks County, Finding Art and Sculpture in Trenton, New Jersey |
| Episode 76: | Travel Tuesdays, Attending the Cherry Blossom Festival and Sightseeing in Washington DC and Enjoying Steamed Crabs on the Deck in Annapolis Maryland |
| Episode 74: | Travel Tuesdays, Exploring the Beaches in the Outer Banks, North Carolina |
| Episode 72: | Travel Tuesdays, Charlotte, North Carolina and Asheville, North Carolina- Exploring the Biltmore, Discovering Real Food and Farm Goodies, Taking a Spa Break |
| Episode 70: | Travel Tuesdays, Exploring Charleston, South Carolina- The Bustling Food Scene, Starfish and the Isle of Palms, Discovering Historic Beauty |
| Episode 68: | Travel Tuesdays, Historic Savannah, Georgia, The Beaches of Tybee Island, A Day Trip to Hilton Head Island, South Carolina |
| Episode 66: | Travel Tuesdays, White Sugar Sand Beaches of Miramar Beach and Destin, Florida, The Coastal Charm of 30A, Real Food and Friends |
| Episode 64: | Travel Tuesdays, Going Very Low Key in Cedar Key Florida, Sunset Heaven, Dolphins, Local Art, The Tiki Bar and Checking Out Manatees In Crystal River |
| Episode 62: | Travel Tuesdays- Visiting Naples, Florida |
| Episode 60: | Travel Tuesdays, The Florida Keys, Islamorada and Marathon, Exploring Key West, Snorkeling the Dry Tortugas, The Real Food Scene and Local Seafood |
| Episode 58: | Travel Tuesdays, Palm Beach, West Palm Beach, Florida, A Yacht Cruise and French Food in Delray Beach, Walking the Juno Pier, Visiting an Ancient Kapok Tree and The Stained Glass and Cloisters of Bethesda-by-the-Sea |
| Episode 56: | Travel Tuesdays, New Orleans, Louisiana- Sightseeing, History, Music, Fabulous Food, Airboating and Alligators on the Bayou |
| Episode 54: | Travel Tuesdays, A Day in Sedona Arizona, Visiting Albuquerque and Santa Fe, New Mexico and A Return to Dallas, Texas |
| Episode 52: | Travel Tuesdays, Palm Springs and Palm Desert, California, Oasis in the Desert, Visiting the Farmers Market and Fab Real Foodie Finds |
| Episode 50: | Travel Tuesdays, Back To Los Angeles, California for ShiftCon, Plus Trips to Santa Barbara and Pasadena for Wine, Farmers Markets and Real Foodie Finds |
| Episode 48: | Travel Tuesdays, Exploring Las Vegas, Nevada, What to Eat, See and Do, Plus Eating GMO Free at a Strip Club? |
| Episode 46: | Travel Tuesdays, Kanab Utah, Bryce Canyon National Park, Zion National Park, North Rim of the Grand Canyon, Antelope Canyon, Lake Powell and Grand Staircase Escalante |
| Episode 44: | Travel Tuesdays, Moab, Utah, Canyonlands National Park, Arches National Park and Eating Well in the Desert |
| Episode 42: | Travel Tuesdays, Colorado Springs, Pikes Peak, Anasazi Cliff Dwellings, Garden of the Gods, Glenwood Canyon and Grand Junction, Colorado |
| Episode 40: | Travel Tuesdays, Denver, Colorado, RVing at 9000 feet, Boulder, Colorado, Estes Park and Rocky Mountain National Park |
| Episode 38: | Travel Tuesdays, Our Big Yellowstone National Park Adventure, Exploring the Grand Tetons and Jackson Hole, Wyoming |
| Episode 36: | Travel Tuesdays, Missoula, Montana and Bozeman, Montana- Real Foodie Finds, Thunderstorms and Wildfires, Oh My! |
| Episode 34: | Travel Tuesdays, From Montana to Alberta, Canada- Calgary, Banff National Park and Lake Louise, Icefields Parkway |
| Episode 32: | Travel Tuesdays, From Olympia WA to Montana, Exploring Kalispell and Whitefish Montana, Visiting Glacier National Park |
| Episode 30: | Travel Tuesdays- Olympia and Tacoma Washington, Exploring The Olympic Peninsula and Olympia National Park, Sequim Lavender Festival and Mt Rainier National Park |
| Episode 28: | Travel Tuesdays- Bellingham Washington, Stunning Drive to Mt. Baker, Whale Watching in Anacortes, Coastal Towns, Whidbey Island and Vancouver BC |
| Episode 26: | Travel Tuesdays, Cruising to Alaska on the Celebrity Solstice- Ketchikan, Juneau and Skagway, Tracy Arm Fjord and Victoria B.C. |
| Episode 24: | Travel Tuesdays, Seattle, Washington- Pike's Place Market, Foodie Finds, Playing Tourist, Wine, Whiskey and Pride |
| Episode 22: | Travel Tuesdays, Portland Oregon- The Food Scene, Waterfalls, Hood River and Oregon Coast from Astoria to Cannon Beach |
| Episode 20: | Travel Tuesdays, Ashland and Grants Pass Oregon, Crater Lake National Park, Driving the Southern Oregon Coast |
| Episode 18: | Travel Tuesday, Exploring California Wine Country, Sonoma, Hot Air Ballooning Over Napa, Point Reyes and the Sonoma Coast |
| Episode 16: | Travel Tuesdays, A Month in San Francisco, California; Muir Woods, Berkeley, Sausalito, Half Moon Bay and More |
| Episode 14: | Travel Tuesdays, Food and Wine in Paso Robles, California, the SLO Farmers Market and Driving the PCH |
| Episode 12: | Travel Tuesdays, Los Angeles California, Playing Tourist, #realfoodiefeast, and SO. MUCH. TRAFFIC |
| Episode 10: | Travel Tuesdays, San Diego California, Sea Lions and Beaches, Fish Tacos and Gelato, Driving the PCH |
| Episode 08: | Travel Tuesdays, FINALLY on the Road, Sedona Arizona and Phoenix Arizona |
| Episode 06: | Travel Tuesdays, Delays!, Austin Texas, A Hidden Winery and More Winter Weather |
| Episode 04: | Travel Tuesdays, From Maine to Texas to California, RV Pickup and Stranded in the Desert |
| Episode 02: | Travel Tuesdays, Selling the Farm, Buying a Motorhome and Hitting the Road |
Save
Save
Save
Save
Save